With all these bright and sun filled days that are spent outside, it makes everyone aware of the need for some shade. Since we cannot add sunscreen to our eyes, we have to rely on sunglasses to help. However, it is important to keep in mind that sunglasses and tinted lenses should be worn year round, anytime there is extended periods of outdoor exposure. Tints reduce the amount of light that hits the eye to protect them from harmful rays from the sun. There are many options when deciding which type of tints to offer your patients and this week we are taking a look at all of them!
Every lens should have UV protection. Poly has UV built into it, CR-39 no protection so they need a hard coat or UV dip. Pre-tinted lenses are easier, quicker, and more consistent. Polycarbonate is the hardest to tint because its not able to be tinted, needs a backside hardcoat to allow for tint. 1.74 and Trivex are not the best materials for tinting and glass and polycarbonate are not tintable.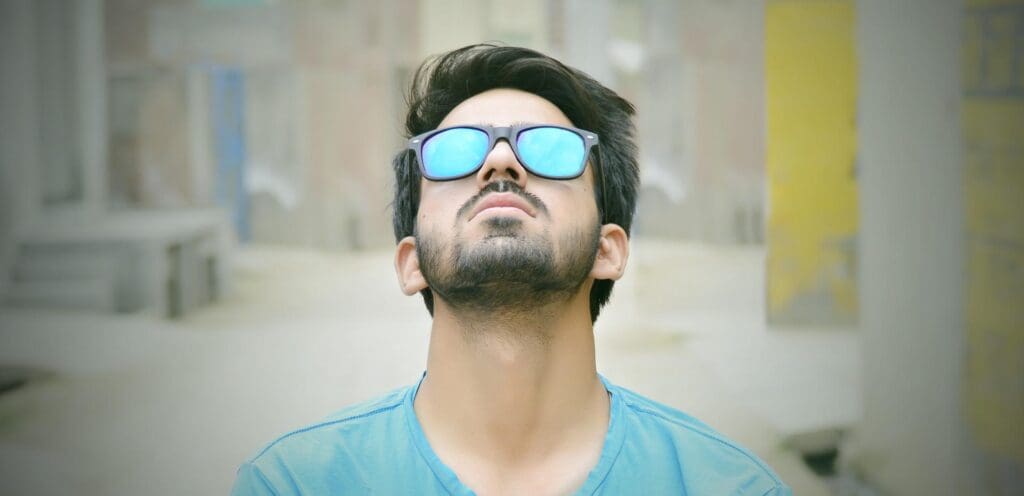 Types of tints
Pre-tinted lens blank: this lens comes from the manufacturer with a tint that then can be surfaced and an AR coating can be applied. The advantages of these lenses are faster turnaround time and a consistent tint on all of the lenses provided by that manufacturer.
Polarized lens: these are also pre-tinted lens blanks with the addition of a polarized filter inside of the lens that reduces glare and makes objects clearer. These are a great option for the winter,  though they are not good for outdoor screen use as the filter distorts the light, sometimes to the point of making what is on the screen disappear. Polarized is also directional, so.
Photochromic lens (transition): changes from clear to dark as the light gets brighter. Plastics are popular for photochromic because the tinting agent is in the whole lens, added during the making of the lens itself. With a poly lens is a front coating only that can get the tint applied to it. Labs can turn any lens into a photochromic lens with a spin coat or a dip hard coat, but again these are just coatings on the surface.
It is important to know that when attempting to tint a pre-tinted polarized or photochromic lens, it can cause damage to the lens.
Mirror tints: the mirror is added to the surface of tinted lens blank. These lenses are good for fashion. The process is the same as applying an AR coating. KBco has a variety of semi finished mirrored colored  blank lenses to add speed to the process.
Solution tinting: these are customizable tints done in-house with pigment dye, they come in a variety of colors, and they are good for fashion and gradients. There are a lot of variables when tinting which results in a certain percentage of variety with lenses in different runs, including: material, age of tint, tinting operator, and humidity will all cause lenses will absorb tint differently. Another thing to note is that fashion tints don't offer as much protection from the sun because sometimes they are lighter.
If you are ordering a solution tinted lens, please provide a sample to match. It is the only way to ensure that the lab knows exactly what you are looking for as the settings may be interpreted differently between you and the lab.
AR and Tints: This is a newer technology. When AR is applied on frontside of lens, it does the opposite of what it should do, it actually brings more light into the lens. When applied to the back it reduces the glare and reflections, so typically it is applied to the back. Keep in mind that AR coating washes some of the coating off (we try to accommodate that by tinting a little darker than requested so it makes up for the loss of coating) and it will change the color of the lens.
Ultimately it is important to understand patient and what they need when deciding which type of tint to use, but remember we have options for all!
Check out our YouTube video on lens tints to see Jeff give us more information on tints and show us how they look!
This content is restricted to site members. If you are an existing user, please log in. New users may register below.