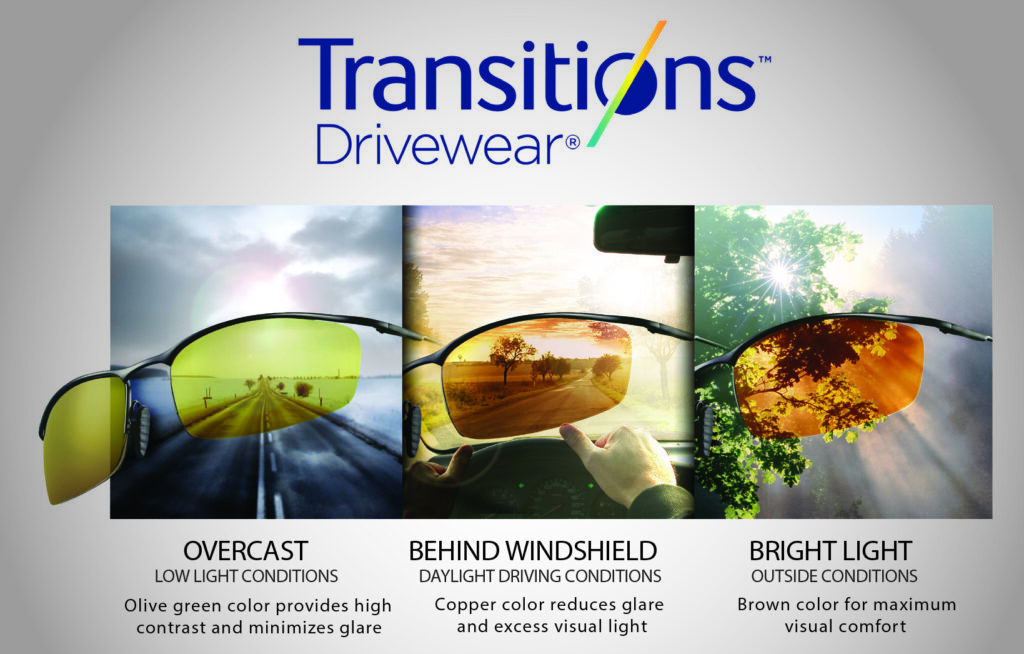 Transitions® Drivewear® adaptive sun lenses were designed to meet the unique visual challenges of daytime driving.
A high-efficiency polarizer blocks blinding glare both outdoors and behind the windshield,
for a safer and more comfortable drive.
Lens color and darkness continuously adapts to optimize color contrast in changing daylight conditions, even behind the windshield.
Transitions® Drivewear® sun lenses block 100% of UVA and UVB, and are the only lenses that combine NuPolar® polarizing technology and Transitions® photochromic technology.
Read More