Learn How We Manufacture Optical Products

Click the logos below to get more info about our friends and partners!
Education of the industry and product knowledge.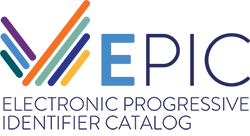 The Electronic Progressive Identifier Catalog (EPIC) is the industry's online guide for identifying lens designs based on their marked engraving. This electronic catalog contains graphics for more than 500 lens designs distributed in the United States and Canada, showing the markings that identify the lens supplier, lens name, lens material, filters and corridor lengths.
WHAT IS A DIFFICULT RX?
Jobs where the Frame PD and the Patient PD are greater than 6mm per eye
Jobs with a +8.00/-8.00 sphere power and/or -3.00 cylinder power
 Prescribed Prism over 3 Diopters
Wrap Frames with an Rx +3.00/-3.00 sphere power and/or -1.50 cylinder power
Learn more here.
WHY FRAME MEASUREMENTS ARE IMPORTANT FOR THE SURFACING LAB.
Accuracy plays a huge part in surfacing as each lens is totally custom to the frame and patient. Unlike stock lenses, where the ocular center is in the center of the lens, surfaced lenses work differently. The placement of the ocular center and the size of the blank is determined by the provided measurements. The required measurement information is necessary in order to make the correct lens for your patient.
Problems caused by wrong measurements:
Lens will not cut out
Inability to get optimal thickness, this is especially true in plus lenses
Faster wear and tear on edgers caused by incorrect blank size
Longer turnaround times
Learn more here.