We had such an awesome time at Vision Expo East this year! With an excellent turnout, it was great putting faces to names, meeting new people and catching up with old friends and colleagues. There was so much happening, it was hard to see everything, but we had a great weekend and have included some of our favorite moments here!
We had a great booth this year that featured some of our newest offerings and features! There was a very popular demo station of our remote tracing system, THE BOX, set up so visitors could see how easy it is to use. It was nice to get some great feedback about this product and the benefits that it offers opticians and optical shops. We also had some great new samples that featured our Tint Density sample kits, our new lens markings, our MH Thinning process and one of our favorite new features, lens engraving! Some of our team showed some engraved lenses with our logo and some other fun graphics on their own glasses.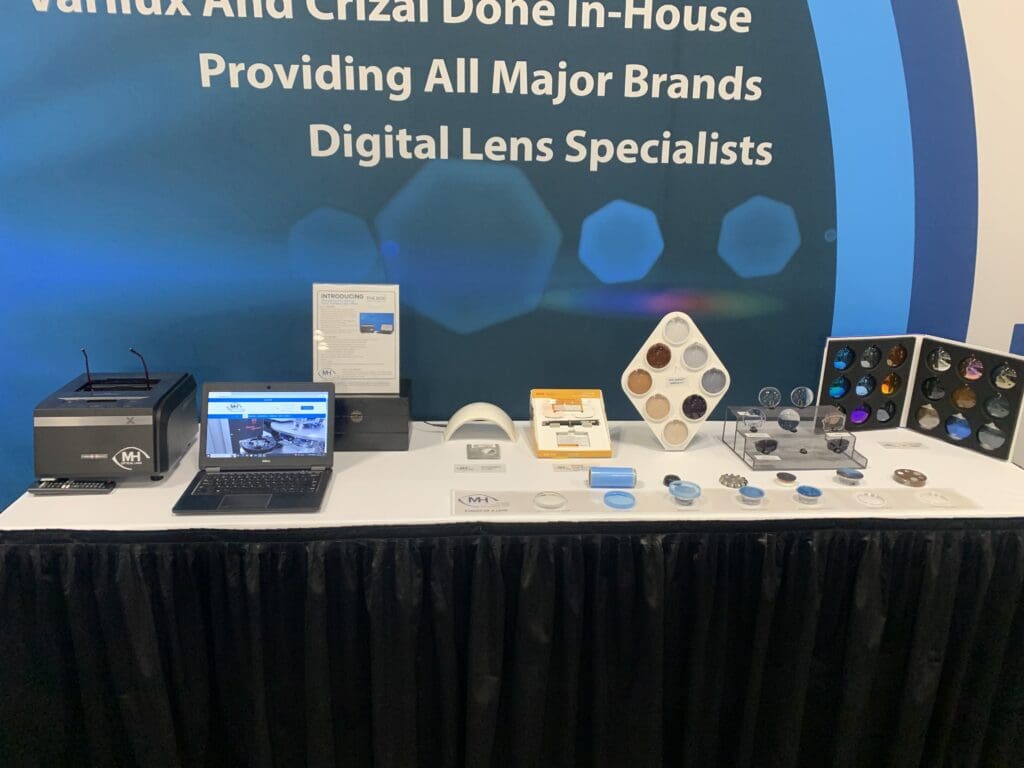 We always enjoy getting to look around when we can to see everything the show has to offer. Of course we visited some of our favorite booths, including IOT, MEI, Ultra Optics, Ocuco, Satisloh and a few more! We even noticed MEI was playing one of our YouTube videos reviewing the MEI EZ Fit.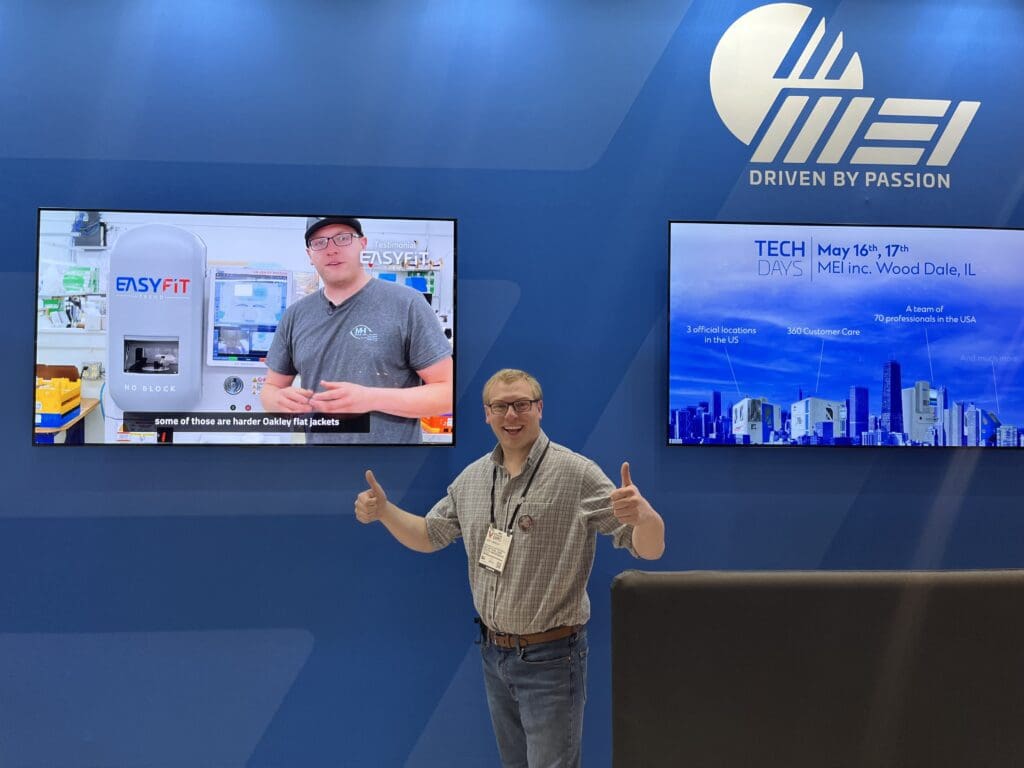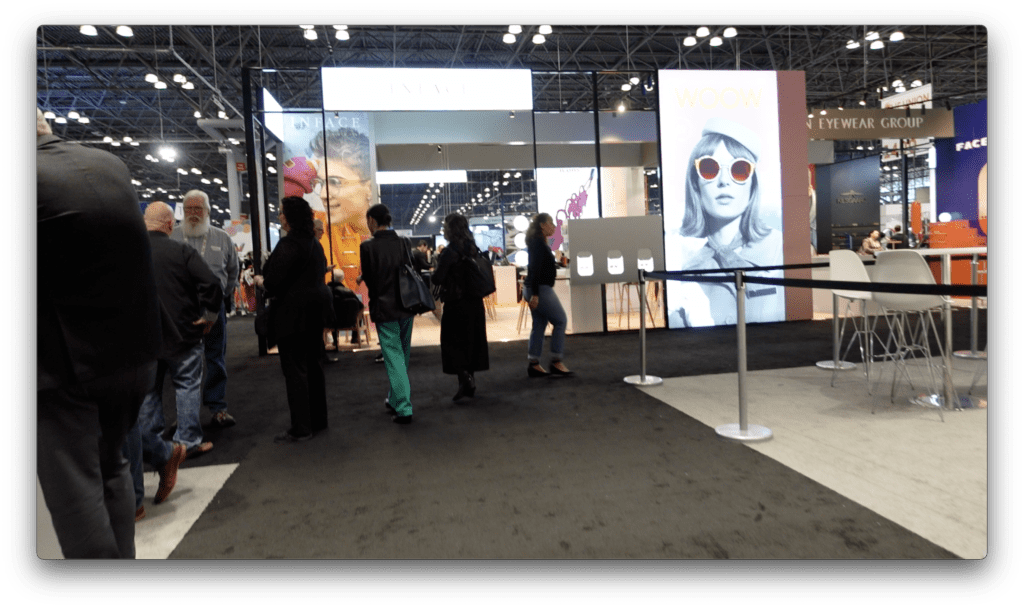 We always look forward to seeing everyone and it's a great excuse to review any necessary topics with any of our vendors while we are there. Some of the booths that surrounded us featured incredible frames. It was fun to see all of the bold colors, along with matching colored lenses that are on trend right now. There was also some really unique shapes this year!
Our customer service support, Monica and our operations and marketing coordinator, Emily had the opportunity to attend the Transitions Certified Live, which was a super informative course that went into detail about all of the essentials with Transition Lenses, including in depth information about Generation 8 and XtraActive lenses. In addition to the great speakers, it included a tasty lunch and now we feel like pros when it comes to talking about and answering any questions with Transition Lenses. We have a certificate and pin to show off our certification, what an awesome experience!
An opportunity that we valued this year was some great conversations with fellow independent labs. It was a unique opportunity to exchange tips and share the different processes we all use. It is always a great occasion to have discussions and help other labs. It was a real highlight this year!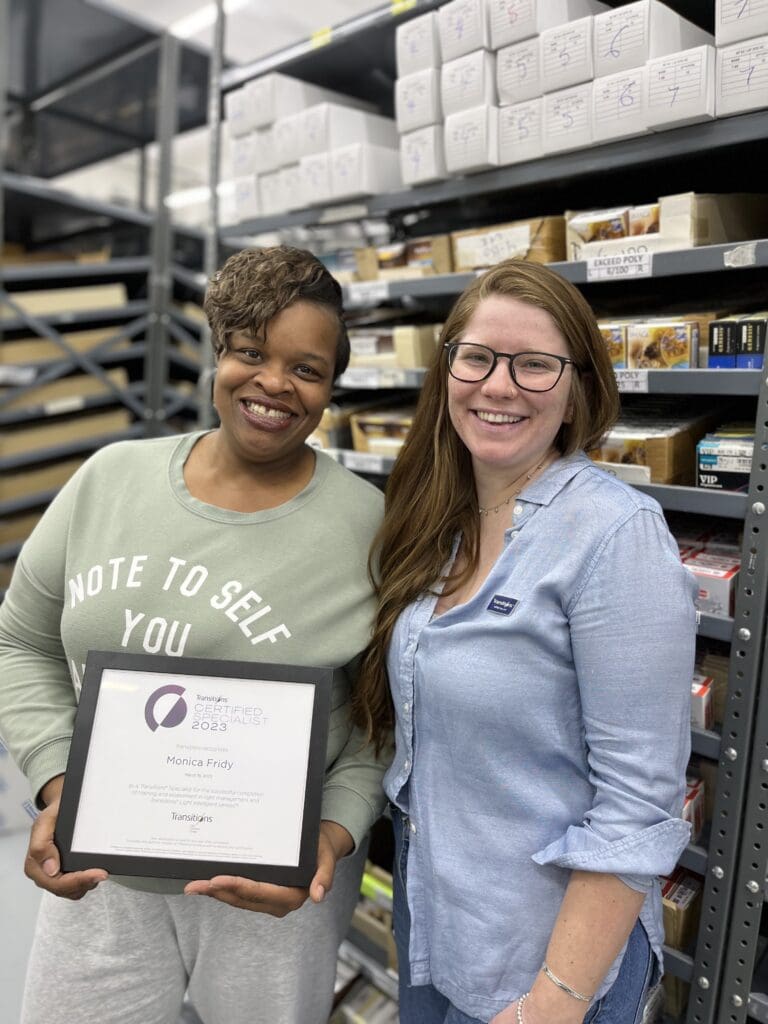 Overall it was great to share our optical lab with the industry. There were some great conversations about our capabilities, including our digital specialties, high RX capabilities, and large selection of lenses. We had so much fun and want to thank everyone who stopped by our booth! Looking forward to next year's Vision Expo East!
This content is restricted to site members. If you are an existing user, please log in. New users may register below.