What is it and what are the benefits?
In-house MH Thinning is a lenticularization process developed to minimize lens thickness and weight. This process minimizes the edge thickness for minus Rx lenses and the center thickness for plus Rx lenses. The MH Thinning process does not affect the optical zone (area of optimal optical quality), but modifies the curvature of the lens outside of this area to reduce thickness.

The larger the optical zone, the wider the visual area, and the smaller the lens thickness reduction.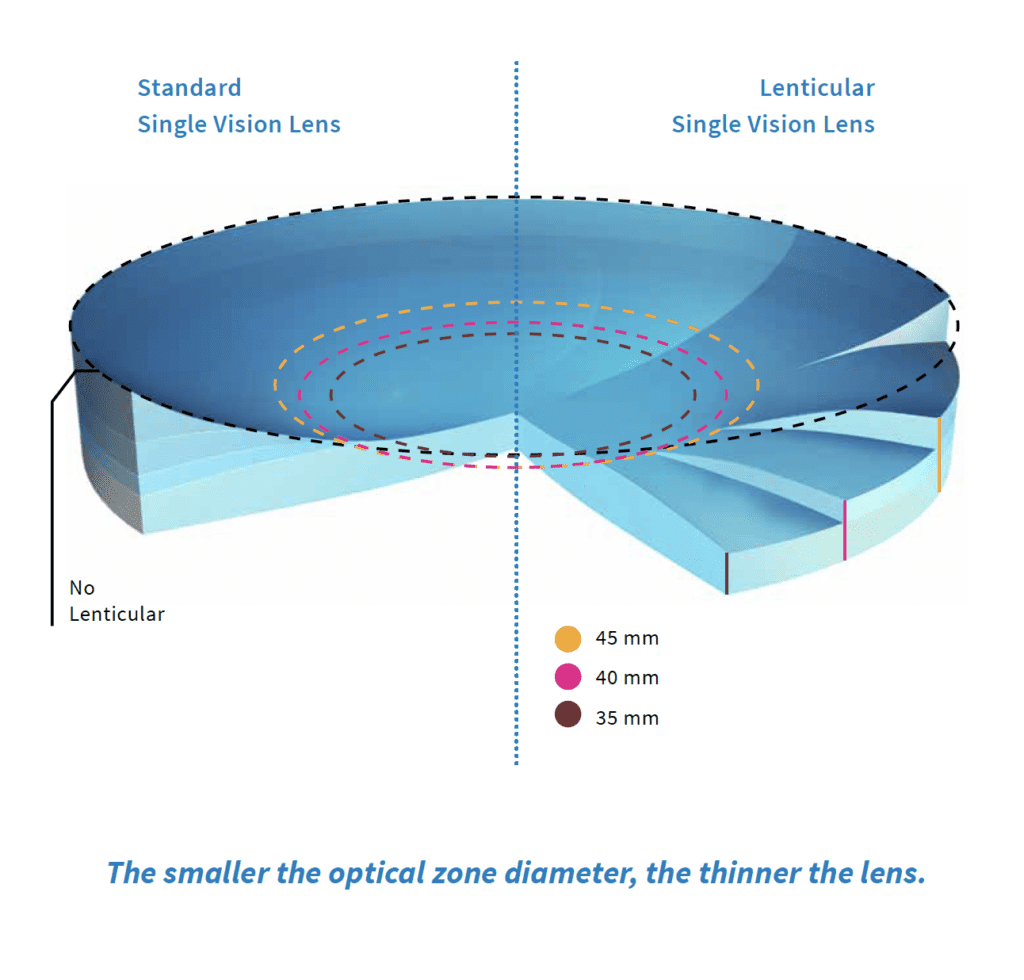 Benefits:
• Thinner lenses
• Expanded Rx range
• Compatible with any iForm lens design, material, and base curve
• Perfect vision in the optical zone
• Beneficial for high ametropes
• Ideal for sports wrap frames and high prescriptions
This content is restricted to site members. If you are an existing user, please log in. New users may register below.