Introducing Mike Martin, Director of Information Technology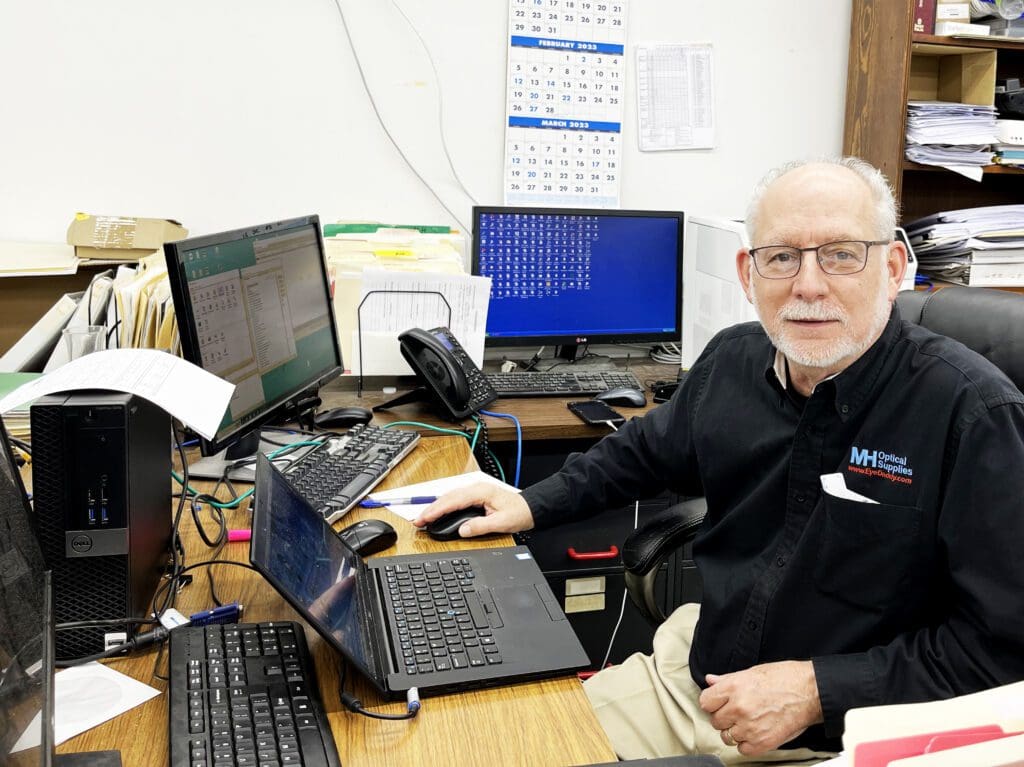 How long have you worked for MH Optical?
Part time for 16 years, full time for 23 years.
What do you do at MH Optical?
I primarily focus on the technology infrastructure of running the business. With technology touching all aspects of operation, I get involved in everything.
What do you like about working for MH Optical?
I am always learning new things. Problem solving.
How do you achieve success in your role?
I achieve success by trying to stay focused on the results.
What is your background?
Math geek. I always enjoyed solving problems and managing with data. I have a BS in Math, MS in Math, and an MBA in Quantum Analytics
What is the best advice you've ever received?
Work hard and do your best at whatever you are doing.
Do you have a mentor? If so, tell us about them.
My first boss, who gave me the opportunity to get involved in all aspects of running a business.
Tell us a surprising or a fun fact about you.
I love to travel!
This content is restricted to site members. If you are an existing user, please log in. New users may register below.