Introducing Emily Tabor, Operations and Marketing Coordinator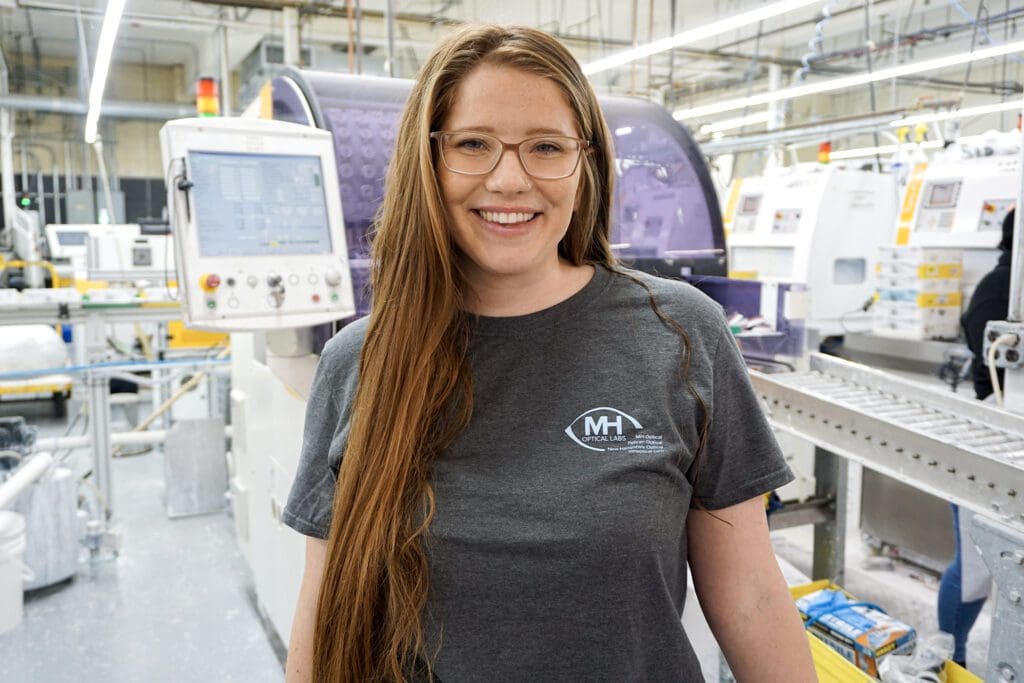 How long have you worked for MH Optical?
I started working at MH in September of 2018. It's been just over 4 years. Time flies!
What do you do at MH Optical?
I am a coordinator in our marketing department, which has me managing the schedule and creating marketing content. I am also highly trained in the LMS we use in our lab which allows me to assist in maintaining the system and making any changes. I love to help, so one of my favorite roles at MH is that I am able to jump in as needed and help with anything production or customer service wise at the lab. Our AR coating is one of my favorite processes to assist!
What do you like about working for MH Optical?
I love working for a family owned, independent company. I feel that our mission is very authentic and it makes me proud to be a part of this team.
How do you achieve success in your role?
By staying on top of new technology, staying informed about the industry and having good communication with my colleagues.
What is your background?
I have a bachelor's degree in business management, as well as an associates degree in ophthalmic dispensing. I am working towards earning my opticians license in NJ. I have been an ophthalmic technician in an optometrists office, as well as managing an optical in Vermont.
What is the best advice you've ever received?
Perseverance is key! My Nana set the example that has been passed down through my family to conquer life challenges with grace and a positive outlook.
Do you have a mentor? If so, tell us about them.
I've had several mentors throughout my life, but in this position I would consider Jeff Hirsch my optical mentor. He has a passion for the industry and always has a good answer or solution to any problem.
Tell us a surprising or a fun fact about you.
I love the outdoors! Winter or summer, I spend almost every weekend outside.
This content is restricted to site members. If you are an existing user, please log in. New users may register below.