We are excited to announce that we will be offering KODAK Lenses starting in October!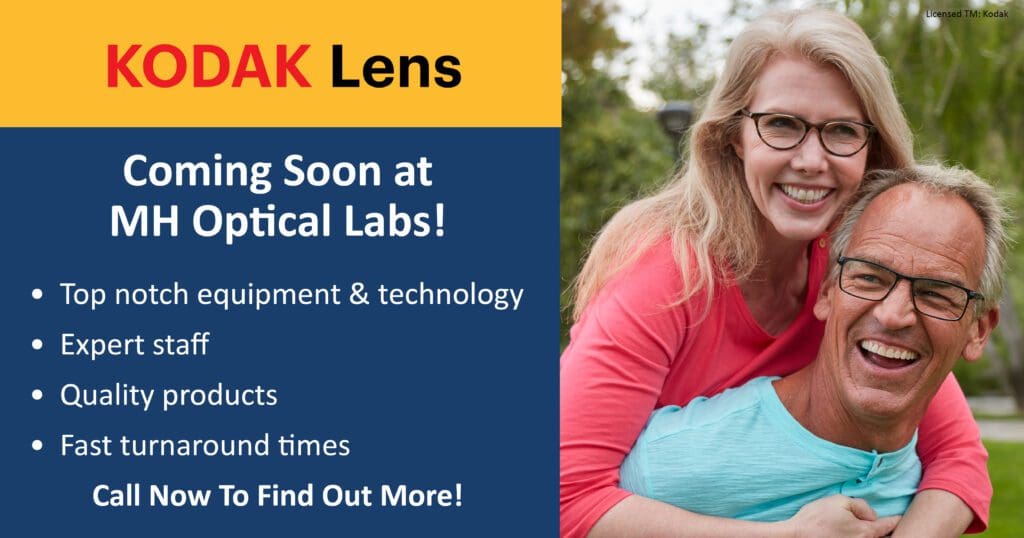 KODAK Lenses represent the continuation of this legendary tradition of imaging expertise through advanced optical digital technology. Every KODAK Lens is individually crafted to the highest possible standards, ensuring that the KODAK Lens you choose will provide you with richer, clearer, more vibrant and colorful vision.
KODAK Progressive Lenses provide a convenient and high performance alternative to traditional solutions – offering uninterrupted vision at all distances. These lenses utilize advanced proprietary technologies to offer you sharp, clear vision for distance, intermediate and near vision.
We are working on getting the lab set up for these lenses and can't wait to share more information on the KODAK lenses we are going to be offering, including our Premium/Value sales strategy that can be promoted in your office!
This content is restricted to site members. If you are an existing user, please log in. New users may register below.