Go Digital with Varilux Comfort Max and X Series!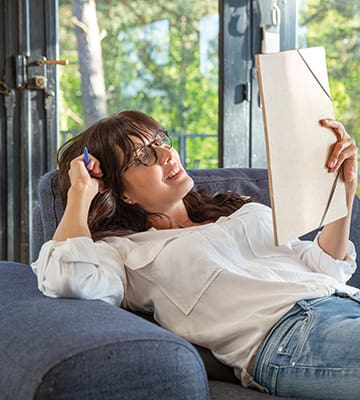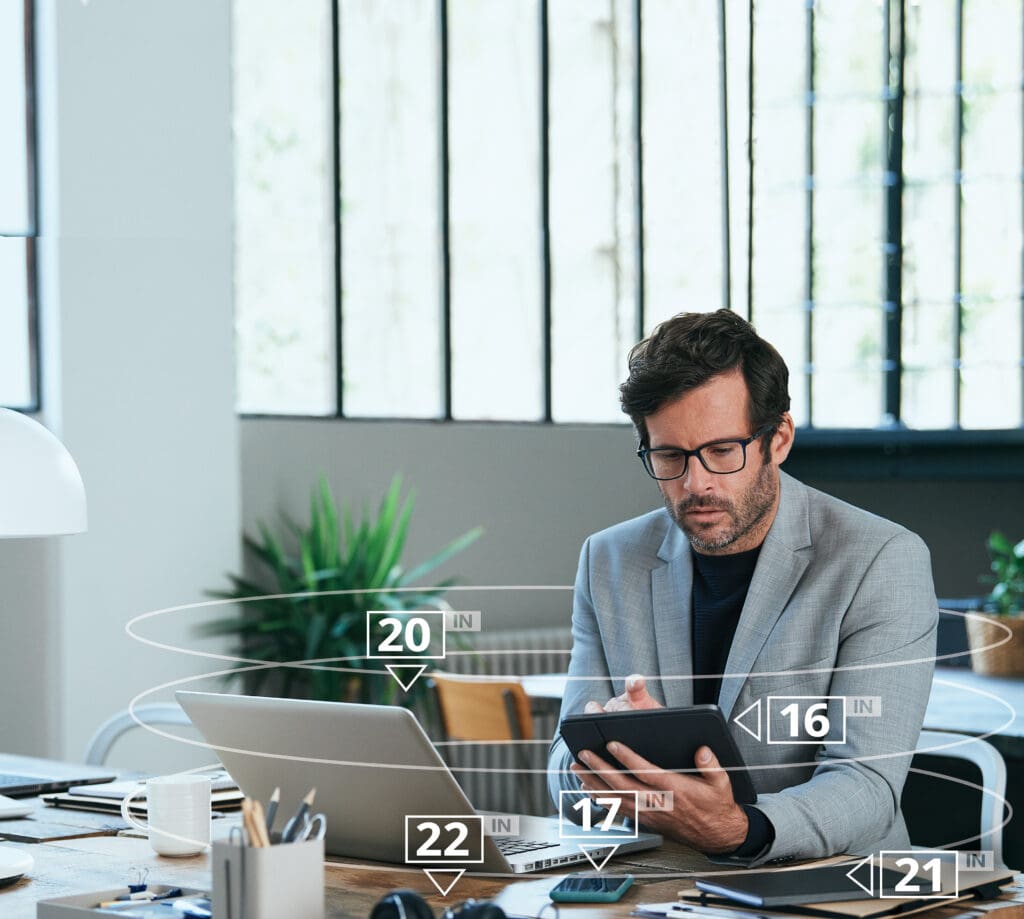 Consider upgrading your patients to digital lenses! Digital lenses have many advantages over traditional lenses, and we will look into those over the next few weeks. The main advantage of digital lenses is that the advanced technology used allows for much more specific customization. This week we will look at some of our digital lenses, the Varilux Comfort Max which focuses on the wearers posture and comfort for extended wearing, and the Varilux X Series which helps wearers close up needs and balance.
Varilux Comfort Max
The patient's posture is always changing—even when their body stays in one spot. That means they are switching focus from their laptop to their phone to your notepad and back again. These constant changes to the patient's posture can strain their neck and spine. Varilux Comfort Max lenses are designed to maximize patients useful vision zone and reduce posture shifts.
Flex Optim™ technology allows for the ability to calculate the patient's optimal vision profile and create a progressive Varilux Comfort Max lens that gives the wearer the greatest area of vision. A wider range of gaze directions means fewer posture changes to focus on all the things they are doing. And that means all-day-long vision comfort.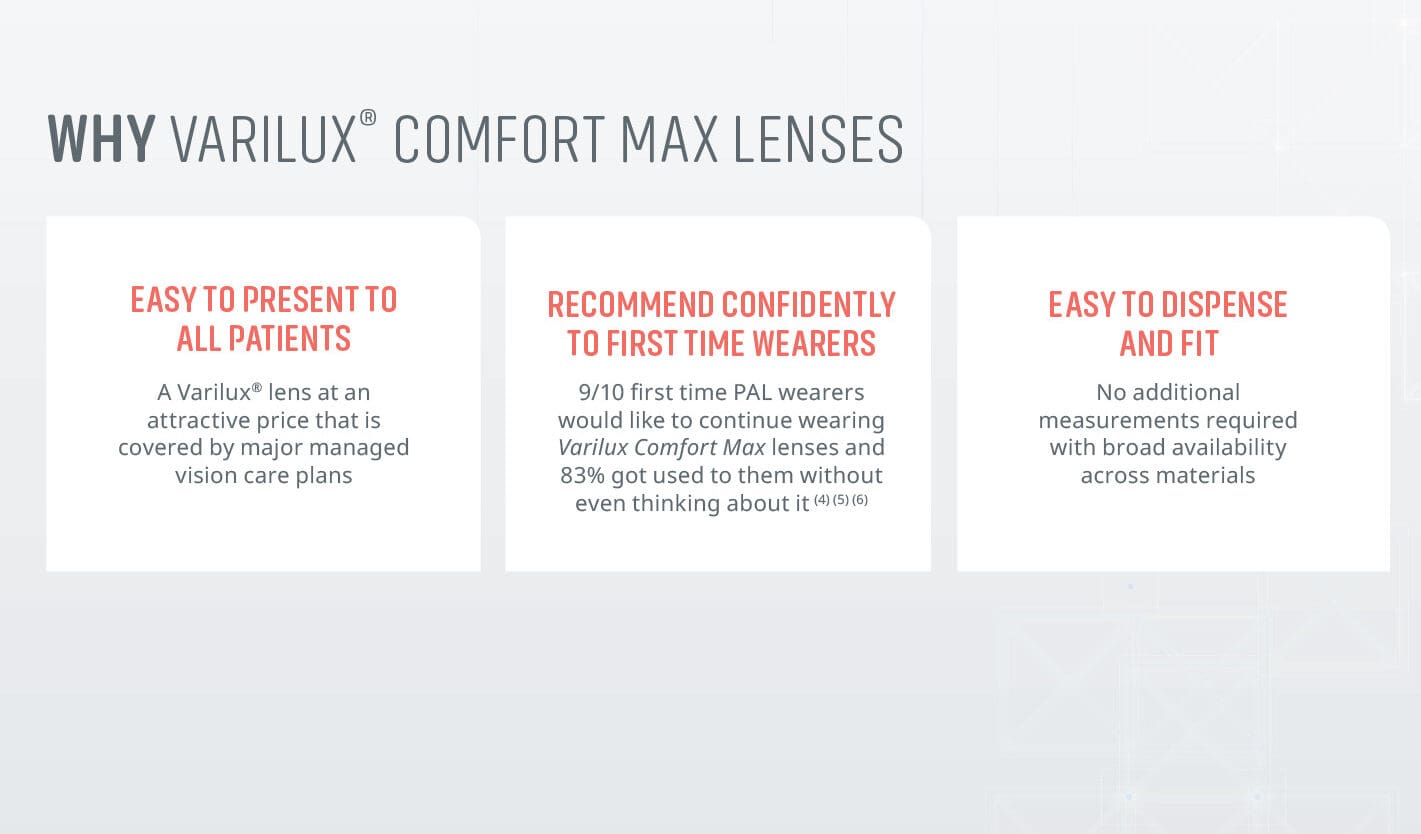 Varilux X Series
Today, we spend most of our time engaged in activities within arm's length. We often have multiple different screens and points of interaction in one small space. And so, our near vision needs have evolved. Varilux X Series lenses extend your vision to encompass everything within arm's reach, so your patients don't have to tilt or angle their heads to find their focus.
Using breakthrough Xtend® technology, Varilux X Series delivers our most advanced progressive lens. Patients have a greater volume of vision for all your near-to-intermediate needs, which means not having to adjust their head position to focus. This also helps eliminate any off-balance sensation caused by wearers always tilting their head to focus on nearby points.
Crizal Top Tier AR Coatings
Combined with top their Crizal AR coatings, patients will have the perfect lens!
Crizal Sapphire 360º UV lenses deliver superior clarity and transparency so the wearer can stay focused no matter what they are doing. These anti-reflective lenses come with Multi-Angular Technology™, which helps reduce reflections from all directions, providing better aesthetics, enhanced UV protection, and safer nighttime driving.
Crizal Avancé UV lenses offer enhanced scratch resistance to help protect your lenses. Plus, they provide dust and dirt repellence for clearer vision and less frequent cleaning.
Crizal Prevencia lenses reduce exposure to Harmful Blue Light while still allowing beneficial blue-turquoise light to pass through. Plus, they provide all the benefits of no-glare lenses.
We have a special promotion on these lenses, if you order Varilux Comfort Max or Varilux X Series, now through the end of the year, get Crizal Sapphire, Avance, Prevencia AR for $30! Check them out today!
This content is restricted to site members. If you are an existing user, please log in. New users may register below.