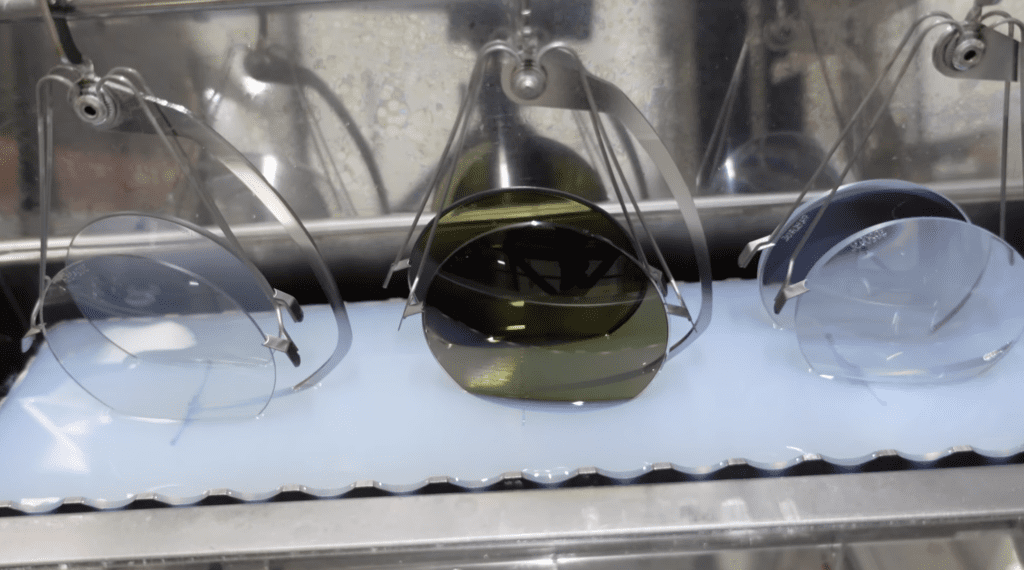 What is a hard coat?
Hard Coating is a scratch resistant coating applied to the lens that adds durability, longevity, and visual quality. This coating is necessary for some materials, and many lens blanks come with a hard coating on them already when they arrive from the manufacturer. An example is poly-carbonate lenses, which come with a coating on both sides as they are very easy to scratch. When surfacing the backside coating has to be removed, and the lab applies a new hard coating to the backside of the lens before completing an order. A backside hard coating is applied to every lens material from poly-carbonate to a 1.74. There are two options that we use in our lab, Spin Coating and Dip Coating.
Spin Coating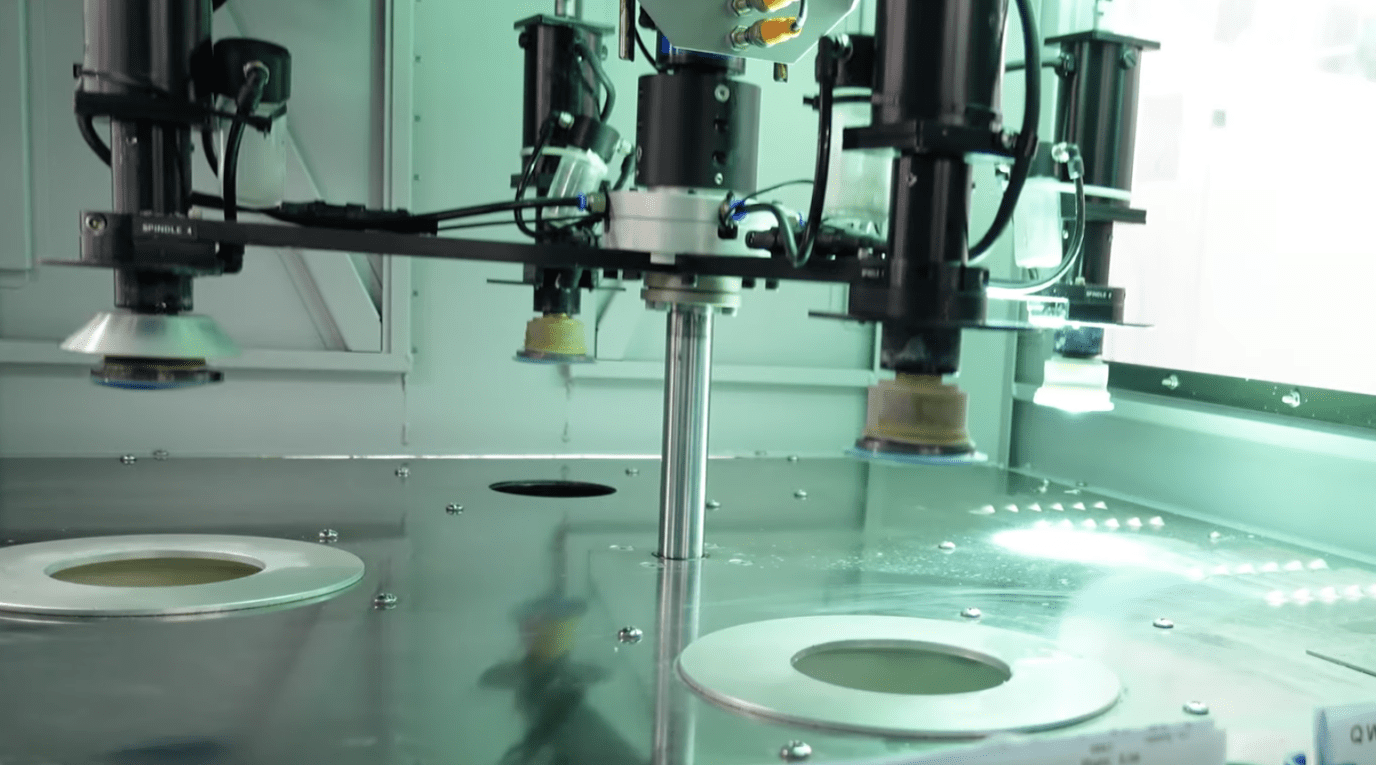 Spin Coating is a UV cured process applied only to the backside of a lens. This automated process applies the coating through spraying a lens that is being spun at a high RPM to evenly disperse the coating before curing. The lens must already have a hard coating on the front side.
Pros:
Fast process (about 2 minutes)
Allows for tinting to be applied
Offers good backside protection
Cons:
The front blank lens is pre coated from the manufacturer, we do not know and cannot match the coatings
Not as durable as a dip coating
Dip Coating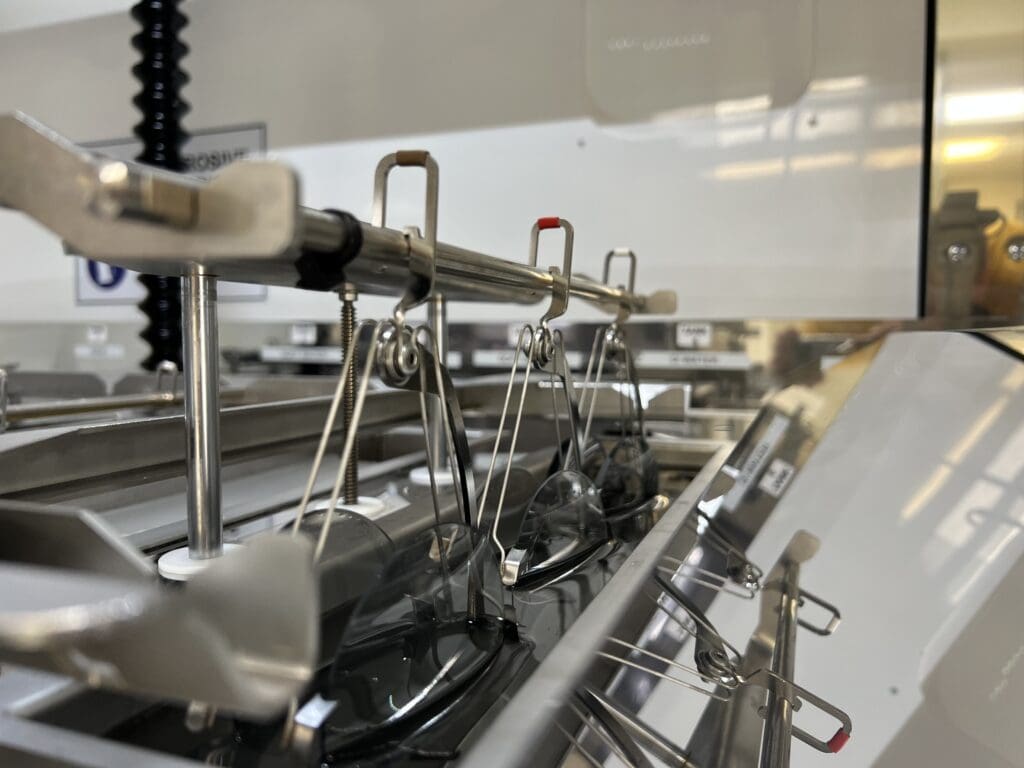 Dip coating is a manual process where the lenses must have the factory coatings removed and then new coatings can be applied. This means the lenses must be fully cleaned by hand, loaded onto special baskets, then travel through a series of baths and rinses to prep them for a primer followed by the hard coating which is cured in a thermal oven.
Pros:
Uniformity, the front and the backside have the same coating
The machine allows more control to give optimal performance
Most durable scratch resistance
More compatible with AR
Cons:
Long process time (approximately 2 hours)
Non tintable
What factors determine the coating used?
There are several factors that go into deciding which coating, dip or spin, is going to be used. Some questions we ask in the lab when deciding are:
What is the material?
Does it need to be tinted or have an AR coating applied?
When is the order due?
Check out our YouTube video to see the coating process and learn more about how the coating is applied.
This content is restricted to site members. If you are an existing user, please log in. New users may register below.