Introducing Dennis Sisco, Anti Reflective Facility Manager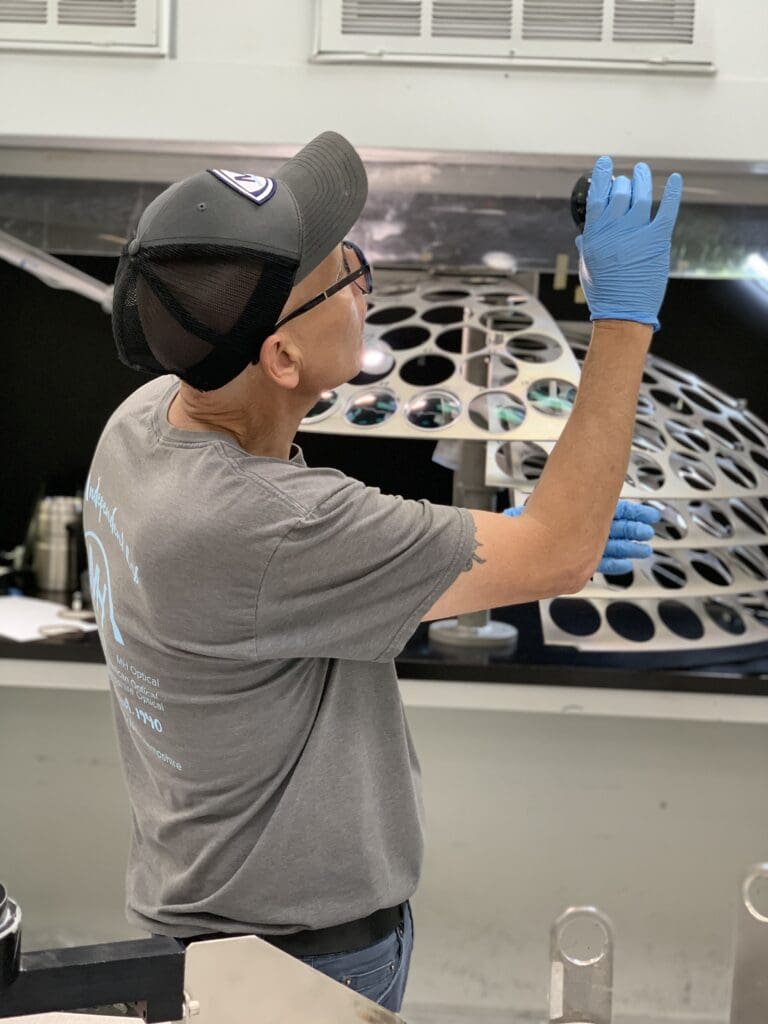 How long have you worked for MH Optical?
4 years
What do you do at MH Optical?
AR (Anti Reflective) Coating Technician
What do you like about working for MH Optical?
I like the challenge of learning the new technology the company has to offer.
How do you achieve success in your role?
I achieve success by working hard in my role as the lead person in the lab, I always try to fulfill the customers expectations.
What is your background?
I ran printing presses for 10 years then I had to change jobs. Before I worked here I took some cooking courses and have a degree in that.
What is the best advice you've ever received?
From my mom, she said to me when I first started working that if you work hard and are loyal to the company you work for, good things can happen for you.
Do you have a mentor? If so, tell us about them.
Not really. I am a fast learner, and not to pat myself on the back, but whatever I put my energy into I am good at.
Tell us a surprising or a fun fact about you.
I've been a drummer since I was a teenager. I am self taught and played with some really good people. I recorded an album with my band in NYC. Fun stuff.
This content is restricted to site members. If you are an existing user, please log in. New users may register below.