Introducing Jason Hirsch, Customer Service and Office Manager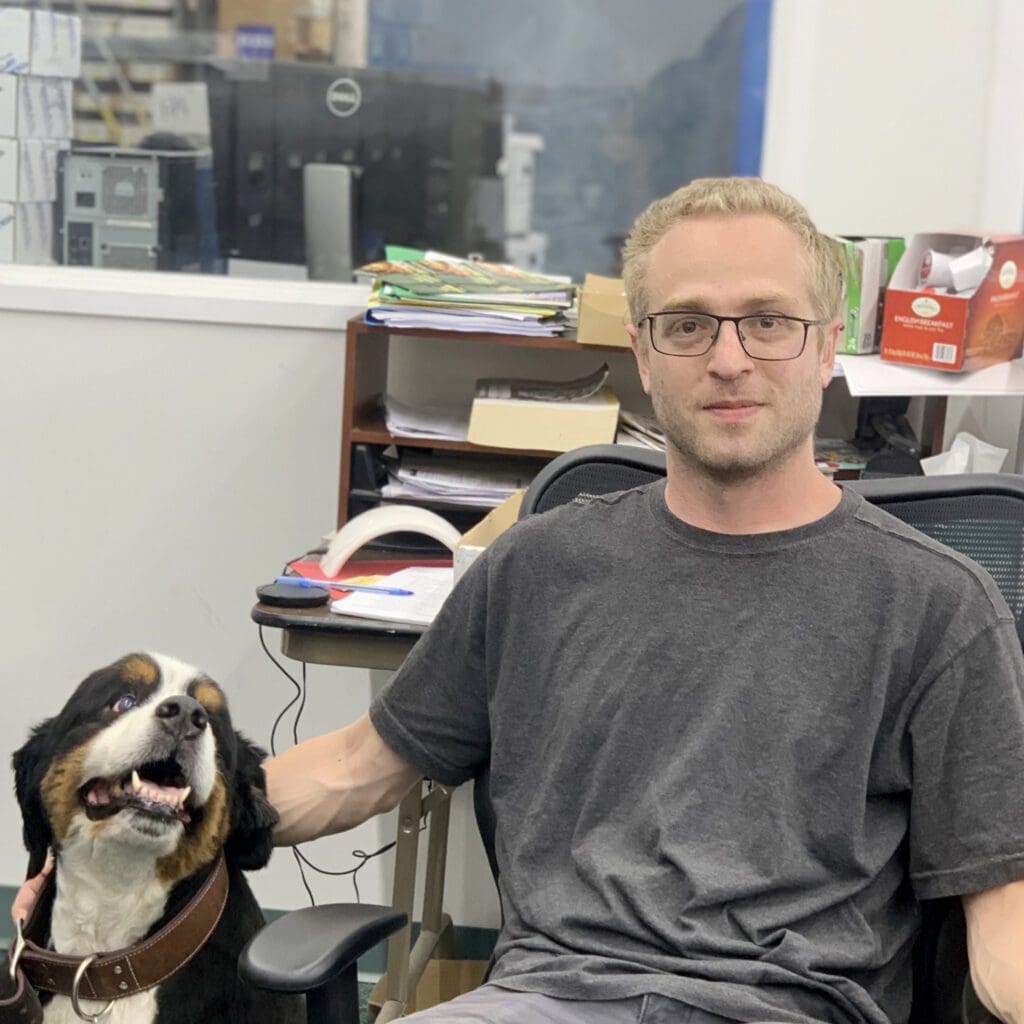 How long have you worked for MH Optical?
Most of my life. I was just a kid when we first opened the lab in South Hackensack, my footprint was cast in the cement when we poured the foundation. I grew up here, always helping when I could. I started working part time during high school, and after graduating college in 2012 I started working here full time.
What do you do at MH Optical?
I used to help out with everything, from running production, working in the edging department, to inspecting, inventory, fixing equipment, credits, and even sales. Now I manage the Customer Service Department and the Accounting and HR Office. I strive to do what I can to help MH Optical run smoothly and give our customers the best service experience.
What do you like about working for MH Optical?
That's a tougher question than I initially thought. I slowly grew to love the optical industry through my long history here. I love the fact that it's my family business and enjoy working with them, though we do have our moments, like any family business. I truly grew to love management and am really enjoying solving problems within the departments I am managing to build something new and better.
How do you achieve success in your role?
I would say I do that by listening to the customer and learning from our mistakes in the past. Whether it's the bookkeeping in the Accounting and HR Office or the Customer Service Department, I am always striving to improve it. I have been working with Customer Service to help organize processes, update policies, and procedures to help improve communications and quality assurance. I am always interested in hearing from customers about their experiences so that I can learn and find ways to improve as well as see the successes of our lab.
What is your background?
Optical and business, it's in my blood and it is all I have ever done. I have a degree in Business Administration and Entrepreneurship from the University of Vermont. I also have an NJ Optical Degree in dispensing, though I never went the next step and got my NJ Optical License. To be honest I am not sure if I will take that last step, my joy is in running the business and working with our customers and clients to improve MH Optical in any way I can.
What is the best advice you've ever received?
I would say the good old 80/20 rule, also known as the Pareto Principle. The principle is that 80% of outcomes result from 20% of causes. This is an old and useful principle in business where 20% of customers often account for 80% of your business, and 20% of people or issues cause most of your problems.
Do you have a mentor? If so, tell us about them.
I can give you the cliché answer and say my father, but the truth is, I view a mentor as anyone that you can learn something from on your journey. My father taught me about optics, my aunt about finances and investing, my professors about business, as well as many of my veteran coworkers. I also learn what I can from reading. I would even say some authors like Sun Tzu or Robert Greene have acted as my mentors in their own way.
Tell us a surprising or a fun fact about you.
Hmm besides what I have stated above I enjoy the outdoors and nature, otherwise I will just plead the 5th for this one.
This content is restricted to site members. If you are an existing user, please log in. New users may register below.