Introducing Rene Herrera, Quality Control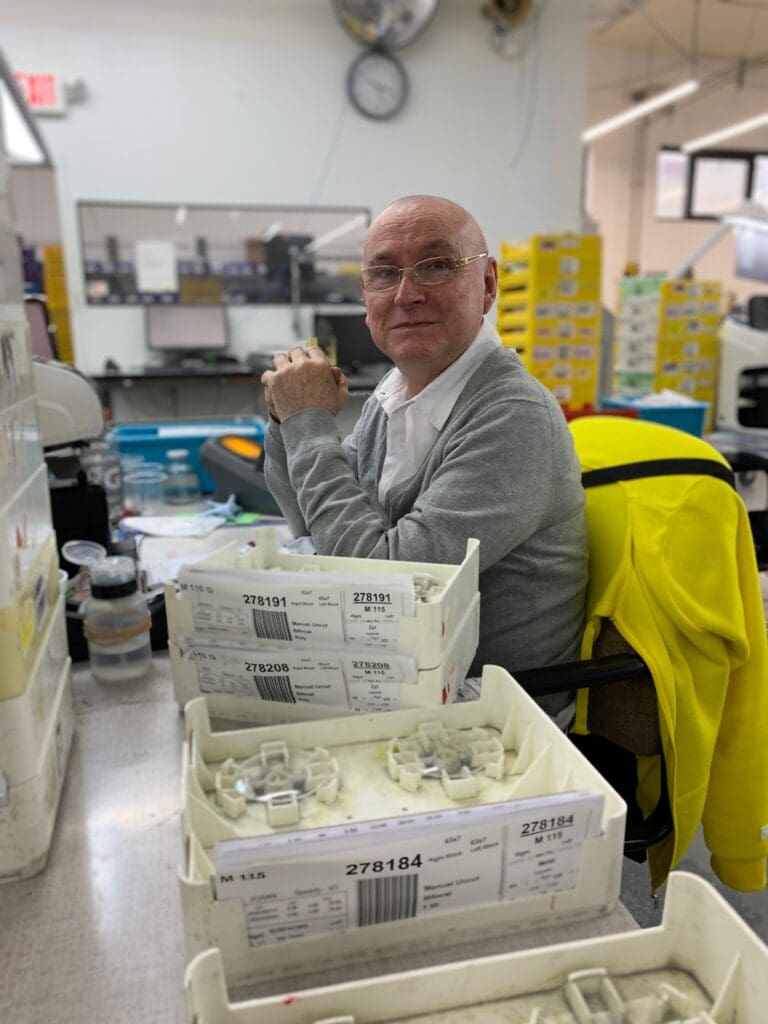 How long have you worked for MH Optical?
29 years.
What do you do at MH Optical?
It's my responsibility in quality control that every job/order that leaves the laboratory is one hundred percent accurate based on the order that was received.
What do you like about working for MH Optical?
That it's an environment that allows all of the employees to help each other based on need and the workload and also allows me to work independently on a day to day basis.
How do you achieve success in your role?
Being a part of the team at MH Optical that works together in order to provide an excellent finished product for our customers.
What is your background?
I am Cuban immigrant, I have a bachelors degree in Accounting.
What is the best advice you've ever received?
The golden rule is to treat others how you want to be treated.
Do you have a mentor? If so, tell us about them.
Andy Curtis is my mentor and my go to person, he is always available and ready to answer any question or doubt that I may have regarding all work issues.
Tell us a surprising or a fun fact about you.
I am very much into politics.
This content is restricted to site members. If you are an existing user, please log in. New users may register below.