Why all of your patients should have Crizal® No-Glare AR Coatings!
Did you know that every phoropter has no-glare lenses? This means that every patient looks through a no-glare lens during their exam, so how does giving them a lens without an AR coating impact their vision? Let's take a look at why all patients need no-glare.
Lighting conditions and sensitivity to certain light sources, such as fluorescent light, are reduced.
Less eye strain, the AR coating provides sharper and clearer vision, reducing eye strain, and the no-glare is especially helpful when spending long hours on the computer.
Less cleaning and scratching, the coating provides extra protection against smudges and scratches that may interfere with vision.
Better cosmetic appearance, with an AR coating, the reflections are reduced so patients' eyes are more visible and can make better eye contact.
Better vision for night driving, reducing halos and headlight glare, and making it easier to see when raining.
Crizal® AR coatings also offer comprehensive daily protection against the invisible and often irreversible dangers of UV reflection.
These no-glare coatings especially help both kids (visually demanding lives and learning environments) and older patients (who already have compromised vision). With all of these benefits, why not offer Crizal® no-glare AR coatings to all of your patients to help give them the best possible vision? One last benefit is that we offer all coatings here at MH Optical Labs, done in-house in our newly launched Crizal® Coating facility.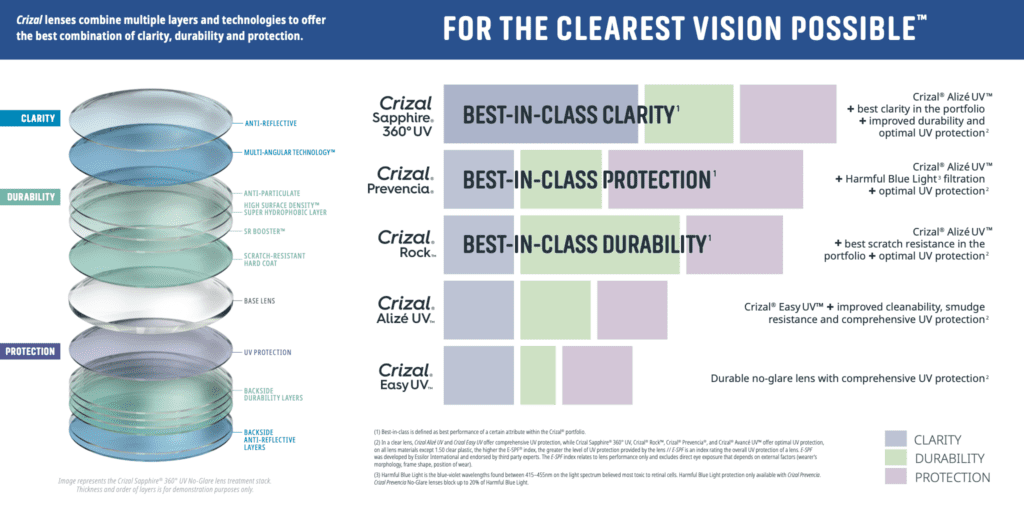 This content is restricted to site members. If you are an existing user, please log in. New users may register below.