Introducing Jeff Hirsch, Lab Manager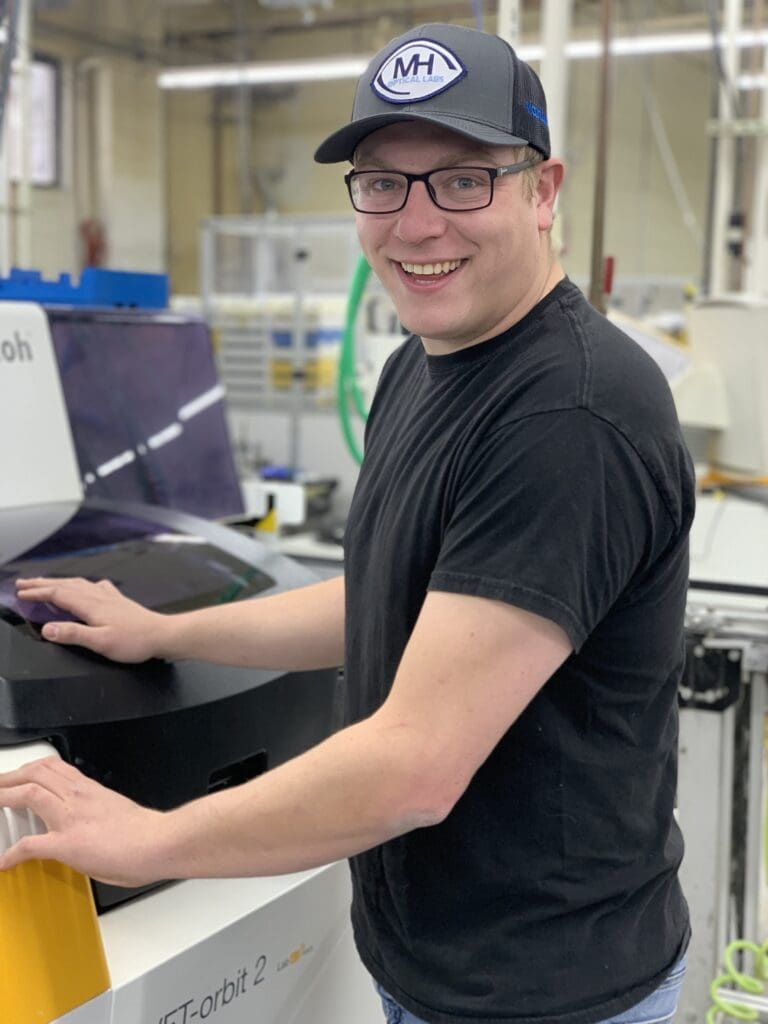 How long have you worked for MH Optical?
If you count the days I put in since I was young, I would say most of my life! Consistently, I have been here for about 8 years.
What do you do at MH Optical?
I do just about everything including deciding what new equipment we may need, fixing machines and I stand in to help where is needed on any day.
What do you like about working for MH Optical?
This one is easy for me, because it's in my blood! You can't beat working at a family owned business especially when the family is your own.
How do you achieve success in your role?
As a Lab Manager, I want to make sure the facilities are operating efficiently and to their maximum capabilities. It is important to always try to analyze how things can be better and learn ways to do that.
What is your background?
I have a degree in ophthalmic dispensing and am currently in the process of getting my opticians license in New Jersey.
What is the best advice you've ever received?
Some advice that I use every day is "99% of the time, the problem is always a sensor."
Do you have a mentor? If so, tell us about them.
I'd have to say my father, Mitchel Hirsch, who got me interested in optics, but there have been many people from there that have taught me so much about the industry.
Tell us a surprising or a fun fact about you.
I have many hobbies, the ones that stand out are skiing, fish tanks, and farming pumpkins and other vegetables.
This content is restricted to site members. If you are an existing user, please log in. New users may register below.