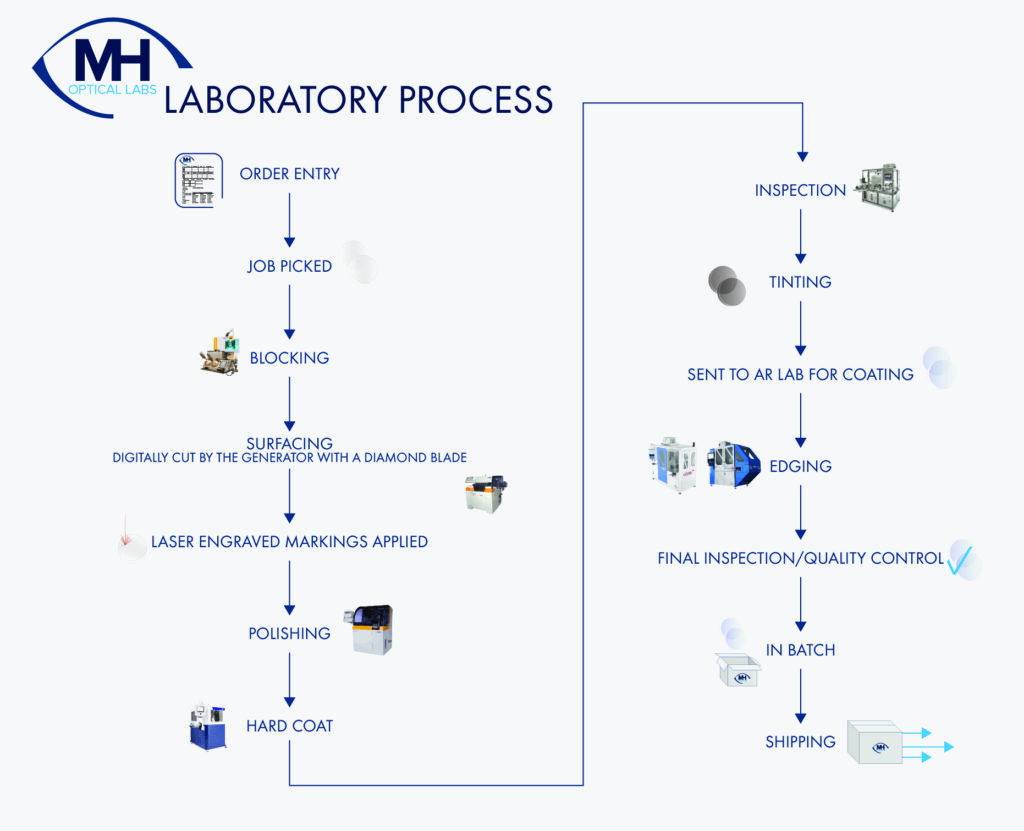 Laboratory processes can be different at every company to an extent and it takes a lot of trial and error to evaluate opportunities for improvement and detailed solutions, while keeping quality assurance steps in place throughout. Improving efficiency while upholding quality is the goal at MH Optical Labs and a way that we have implemented that involves automating processes.

Each area in our lab is set up with innovative technology and equipment that ensures seamless and consistent results and allows almost everything we offer to be done in-house. Our Laboratory Information Management System has helped us tremendously for data tracking and identifying parts of our process that have been overlooked. Our lab is set up for seamless production, making sure every machine has a backup. We are constantly studying industry trends and investing in new equipment and technology to be able to produce high quality lenses with a fast turnaround time.

This is an illustration of the steps of a typical order in our lab, of course depending on the order the flow might look a little different for your order. To learn more about our AR Coating Facility take a look at our previous blog: https://mhoptical.com/2021/12/in-the-lab-look-at-our-ar-coating-facility/
This content is restricted to site members. If you are an existing user, please log in. New users may register below.