Introducing Ryan Heath, Production Manager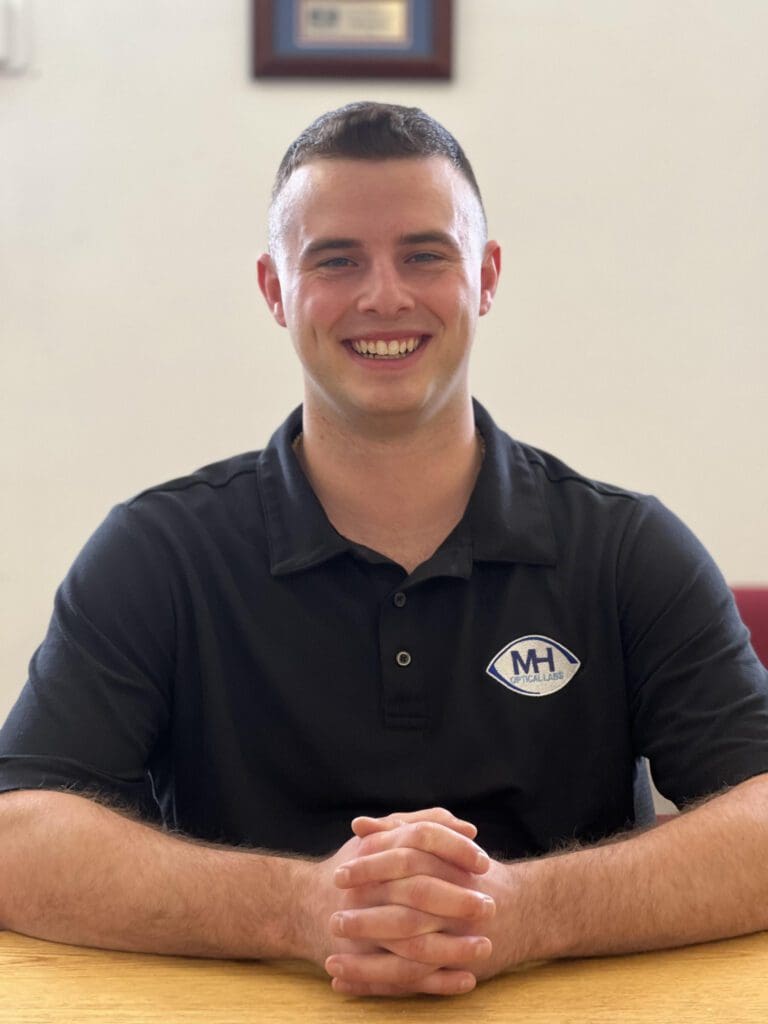 How long have you worked for MH Optical?
2 years.
What do you do at MH Optical?
Maintain machines and keep production flowing.
What do you like about working for MH Optical?
MH is a great, fast paced working environment! We have multiple departments in 2 buildings that require constant attention for optimal results. The CEO truly cares about his business and it shows!
How do you achieve success in your role?
Constant training, attentiveness to detail, treating every customers order like they are my own, and loving what I do!
What is your background?
Associates degree in Criminal Justice, Certified Lab Technician, Managed 3 restaurants for 7 years – which has helped me achieve the ability to effectively manage multiple departments at a rapid pace.
What is the best advice you've ever received?
Always be open to new ideas, never say no. Instead offer a suggestion.
Do you have a mentor? If so, tell us about them.
Jeff Hirsch and I met and became friends on our towns Fire Department. Once I applied and was hired at MH, Jeff showed me anything and everything there is to know in the optical world. He's very knowledgeable and has an open-door policy.
Tell us a surprising or a fun fact about you.
I am a volunteer firefighter in Allendale and a Lieutenant on Saddle River Fire Department.
This content is restricted to site members. If you are an existing user, please log in. New users may register below.