Introducing Ryan Sussman, Director of Sales and Marketing.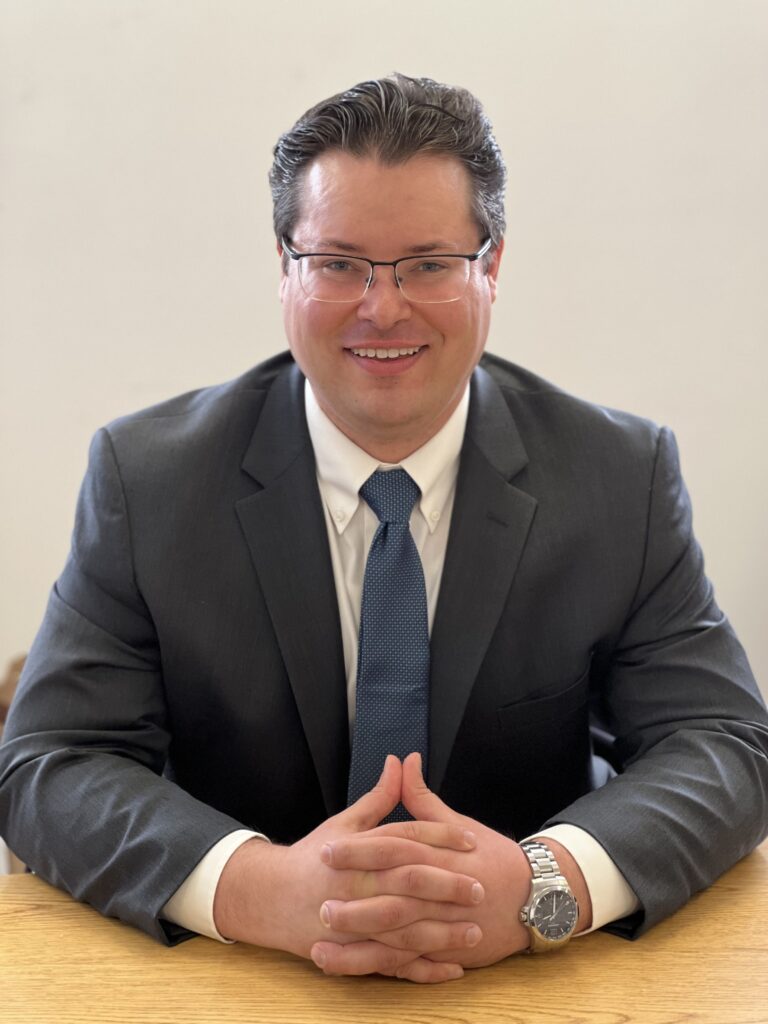 How long have you worked for MH Optical?

I started as a Lab Technician working the lens blockers in October of 2013
What do you do at MH Optical?
After working various positions at MH, I worked my way up to become the Director of Sales and Marketing at our three labs. I spend a lot of my week traveling to different practices where I introduce the lab or work with staff teaching about new products and services. While I am always on the hunt for new customers, a big part of my job is to work closely with my current customers to make sure that their experiences with MH are nothing short of positive. In trying to keep my accounts educated and introduce prospective accounts to MH, I also work with our marketing team to produce materials that are informative and highlight all of our labs capabilities. I guess it goes without saying, I'm pretty busy! Every work day is always different, which I really enjoy.
What do you like about working for MH Optical?
I like building relationships with our customers along with working for an independent company that cares for them and knows each account by name. Having a good relationship with my boss and leader of this company helps me communicate and gives me every opportunity to have my voice heard. I feel like I am part of the MH family and have created great relationships throughout my journey here.
How do you achieve success in your role?
I achieve success by listening, learning and most importantly being honest. I am proud of my ability to always put myself into my customers shoes to ensure that I can understand their needs and communicate it clearly to our team at MH. My passion to be a reliable and honest sales representative and sticking to my values makes me feel most successful in my position.
What is your background?
I grew up in Northern New Jersey and studied at Temple University and earned a BA in Marketing. After college, I decided to return to New Jersey where I began working at MH Optical. As I learned more about the field I found that I really enjoyed it. To continue learning and growing, I attended the Vision Care Technology program and maintained a 4.0 GPA throughout my studies. As I worked my way through MH, I went from a Lab Technician to customer service and my ability to communicate with customers is what led to my promotion as a Sales Representative. My optical experiences have given me a well rounded education of this industry and has given me confidence to share my knowledge with others.
What is the best advice you've ever received?

My first day working on the road as a sales rep, I visited an ECP that noticed that I was a nervous wreck and could probably see that I was obviously new to this. She must have wanted to let me down easy because she said "everyone's lab is the best…until it isn't". While this was a hard first experience, I now look back and realize that this helped me create a strategy that if I go and make a good impression everywhere I go, then even if they say no upfront they might think of MH down the road.
Do you have a mentor? If so, tell us about them.
When I began working at MH, a former sales rep taught me a lot, working side by side and seeing what it was to be a sales rep. I feel like it was a long journey to get to where I am today, I look back at my early career in sales and see the mistakes that I made, but it was a great way to learn and build confidence.
Tell us a surprising or a fun fact about you.
I love to explore food and drinks from different parts of the world. While I haven't had much opportunity to travel abroad, my job takes me to off-the-beaten-path neighborhoods where you can find restaurants that specialize in food from every part of the world. It's definitely an added bonus to my role at MH.
This content is restricted to site members. If you are an existing user, please log in. New users may register below.