Introducing Mary Cunningham, Accounts Receivable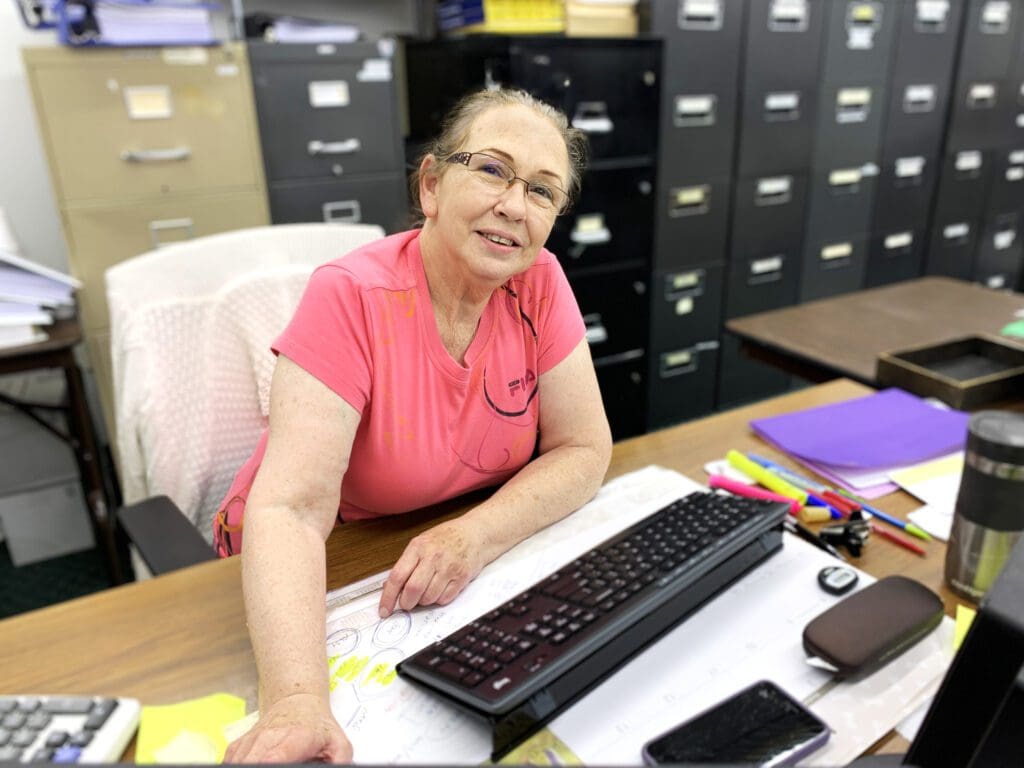 How long have you worked for MH Optical?
3-1/2 years
What do you do at MH Optical?
Handle the Accounts – Payments – Issues regarding Credits – Billing Problems
What do you like about working for MH Optical?
The People I work with – Team Atmosphere – Working with the Customers and seeing that I can resolve their problems or issues with confidence
How do you achieve success in your role?
My many years of experience and my ability to assure customers that I am capable of handling any problems that they may have and if unable to take care of their problems, assuring them that it will be addressed with the appropriate Person/Department
What is your background?
Over 30 years of Accounting Experience in all aspects of Accounting
What is the best advice you've ever received?
Whatever work or project you are working on – Put 100% plus into the job you are doing…Nothing less…Your work reflects the person you are…
To respect everyone – Everyone is your equal. I grew up knowing that and spending every day respecting that everyone is the same. I have 7 sisters and brothers, of which two of my brothers and one sister are hearing impaired with a learning disability. They are to be treated as an equal, they have their strong points and weak points, they are the same as us.
Do you have a mentor? If so, tell us about them.
Family – Growing up I came from a big family. My Father was in the forefront, and his belief was not to tell you, but show you and teach you. My Dad was in Sales,  he was also the 1st Grand Knight for the Knights of Columbus, a Councilman, and wrote for 3 newspapers. He taught me to respect my job and work because my name would be the one behind everything I do.
Tell us a surprising or a fun fact about you.
I bowled in many leagues and enjoyed bowling. One thing that was fun and extremely rewarding was when I worked for the Special Olympics Coaching Bowling for over 12 years, I was also on the Committee as a "Head Delegate" for the State Games. My involvement with the Special Olympics continued as I organized special events for the athletes, my favorite was "Fishing Day". I would take 150 athletes and 50 coaches, setting up and supplying all transportation, bait, rods donated, ice, soda, food, shirts for the event, etc. for under $500. This took a lot of phone calls, negotiating and wheeling and dealing.  I would have to say my Mom and Dad brought me up right.
This content is restricted to site members. If you are an existing user, please log in. New users may register below.